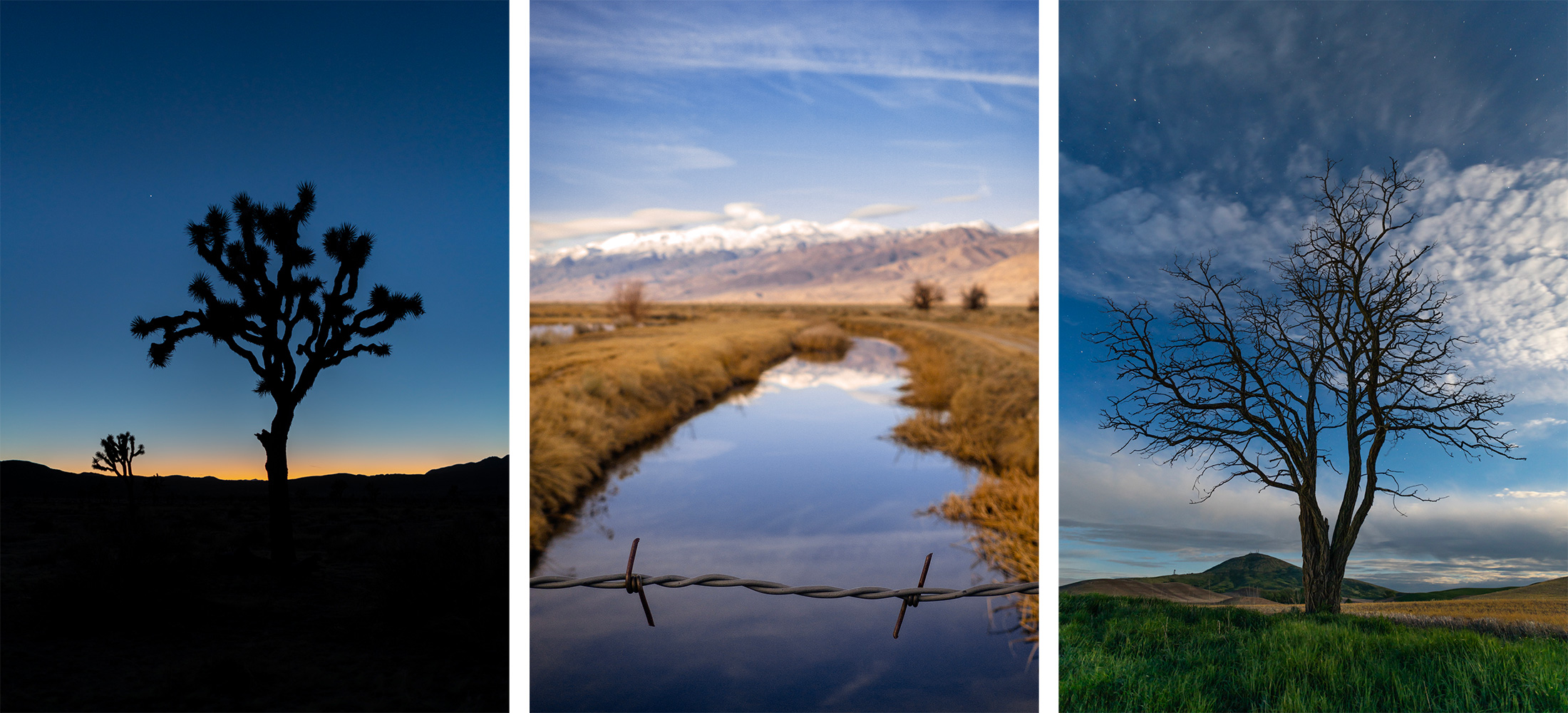 These three images are part of a recent project, West. It is something that has been in the back of my mind for the last few years, and it started coming together thematically over the past year.
As an East Coast boy growing up in the tight spaces of suburbia, the idea of 'the West' fascinated me almost from the time I was old enough to read. It was not really the cowboys and Native Americans in books and Western movies that captured my imagination: it was the deserts and the mesas, and the mountains and great rivers (and dams), and the open spaces. Looking at maps of the United States, it was clear that there was something big there, and I wanted to see it.
It was only after I moved to California in the early 1990s that I realized that the West was an amorphous, unwieldy thing, messy and quite unlike the images buried in my head. It seemed too big to me—and a bit unreal—and was clearly based on a romantic notion that didn't exist. In those early years out West, I explored a small bit of the Southwestern deserts and some of the Rockies, Cascades and Sierras, but my work, along with raising a family, kept big explorations far from my world.
After Lee passed in 2013, I had a series of vivid dreams about the desert, which rekindled a yearning to explore those places that had so long been in my head. Starting in 2016, my new wife Susan and I wandered and camped through California, Nevada, Utah, Arizona, Oregon and Washington (among other places). We explored deserts and the mountains throughout the West, and I discovered a rather amazing feeling: that of becoming grounded in the world, of being of a place at a moment in time.